Hey, Apple recently introduced iPhone13, the next-generation smartphone. The product is available in numerous colors with an impressive design. No wonder Apple is introducing new iPhone colors every year. Such as – midnight, blue, pink, starlight, orange, and a lot more.
It features priceless innovations like – a dual-camera system with bigger pixels. Furthermore, super-fast performance, durability, water resistance, and brighter XDR display are other features of the iPhone 13. According to the vice president of Apple, happy customers mean a lot for them. So, they try their best to meet their expectations. As compared to its competitors, the product is more powerful, comfortable, and fun to use.
iPhone13 is the perfect combination of durable design and attractive battery life
The iPhone13 features an elegant aluminum frame and flat-edge design. It is designed for protection against spills from liquids. In addition to this, significant battery life improvements can also be noticed in the product. Its battery life is 2 and a half hours longer than iPhone 11 and 12.
The advanced dual-camera system of the iPhone13 delivers amazing photos and videos. For high-quality shots, the iPhone13 of Apple stabilizes the sensor rather than the lens. So, it becomes possible to capture cinema-style shots by unprofessional filmmakers.
Hence proved that this model of Apple has come with various impressive and valuable technologies for your convenience.
A15 Bionic- The brain of iPhone13
A15 Bionic is faster and delivers more power efficiency. It includes the updated photography feature and uses 5-nanometer technology. It is the engine of the iPhone13 because it enables the developers to do much more in their apps.
Similar to MagSafe, iphone13 is safe and secure for the environment. This is because it uses recycled gold and rare earth elements. The next goal of Apple is to remove plastic from packaging by 2025. Recently, for global corporate operations, Apple has been carbon neutral. Needless to say, these valuable qualities make them unique.
Numerous services are offered by Apple in-store and online for a memorable experience. Whether to go online or offline depends on you. Remember to note their pros and cons before making any decision.
With 24*7 support from Apple specialists, various options, security, and comfort, Apple offers a memorable shopping experience.
What is the screen size of the Iphone13?
Similar to iPhone 12 series, iPhone 13 models have the same size screens. The iPhone 13 Pro and iPhone 13 have a 6.1 inches screen display. On the same token, the screen of the iPhone 13 mini is 5.4 inches. Whereas the screen of the iPhone 13 Pro Max is 6.7 inches.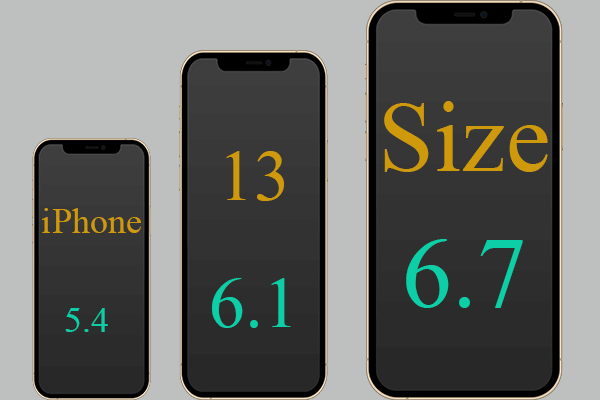 How many cameras are there in iPhone 13?
The iPhone 13 has an advanced camera system. All four models have a better sensor, lens, and 12-megapixel camera. The new software with the updated A15 bionic chip is capable of capturing 47% additional lights.
Technologies used in iPhone 12 vs. iPhone 13
Don't you think it's essential to compare the product with its predecessor for understanding new technologies used? Yes, and here is a brief description of iPhone 12 vs. 13.
Starting from design and display, there is not much difference between both of them.
iPhone 13 with a 12 MP primary camera and the biggest sensor can offer a better experience than the iPhone 12.
The iPhone 12 runs iOS14, whereas iPhone 13 will run iOS15.
The battery size of the iPhone 13 is more significant.
The fast processor of the iPhone 13, better storage option, and improved battery life make the product attractive and unique.
Storage of iPhone 13 models starts with 128 GB which is double of iPhone 12.
Is Apple's iPhone 13 good for you?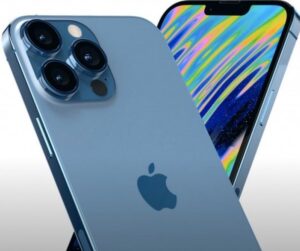 Are you a gadget lover who loves to try something new every year? If yes, then the product is a must-try. As discussed earlier, various new technologies have been tested by Apple in iPhone 13. It offers 5G features and additional power, which means a lot for users.
Recently, it has been noticed that iPhone 13 will support LEO satellite communication mode. It means the users can text or make calls if they are out of traditional cell tower coverage. This feature focuses on emergencies like natural disasters.
Various reasons are available to prefer iPhone 13. Unlike Android phone's app store, there are no issues of malware and viruses. Moreover, they are easy to use because all the settings can be found on a specific menu. The product is made of high-quality materials and has a better resale value than an Android phone.
Final thoughts
Due to their advanced technologies, users are excited to buy the iPhone 13 from Apple. As mentioned above, the product is available with updated technologies for comfort and security. So, it offers both, sense of class and security.
Read More:
iPhone 13 or iPhone SE 3
Should you wait for iPhone 14 or buy iPhone 13 now