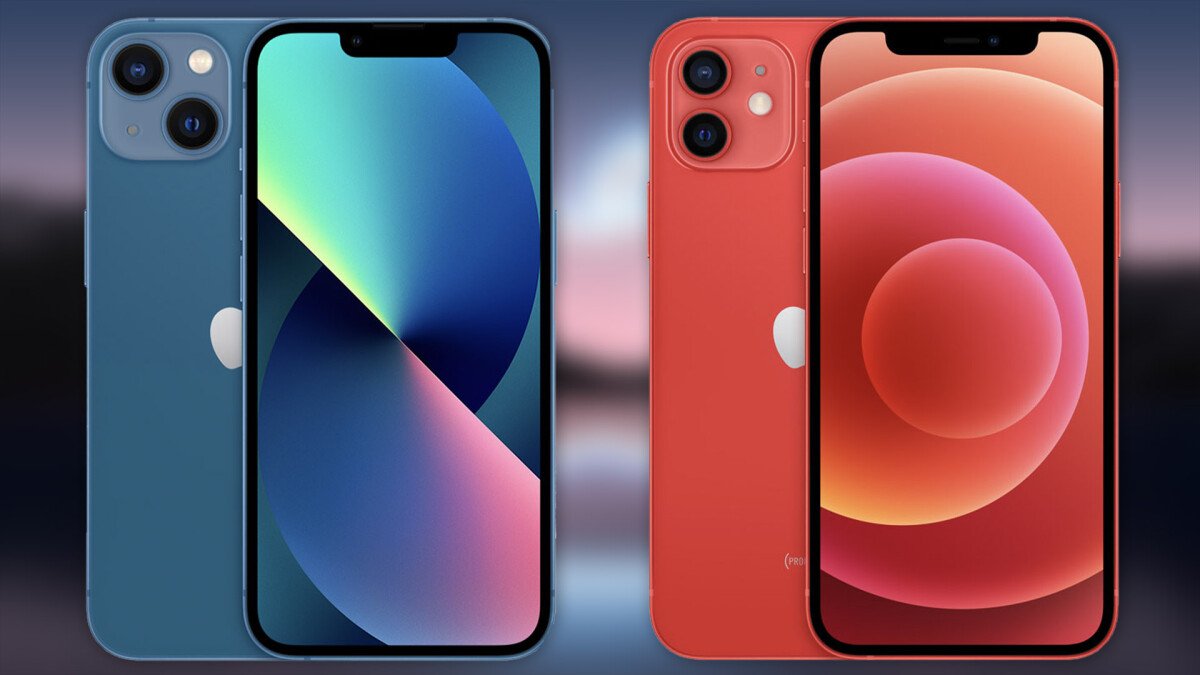 The 2020 iPhone 12 is an excellent phone by all means but does the new 2021 iPhone 13 edge it? The entire iPhone 13 line offers exceptional upgrades from the previous models. With the whole line showing off better cameras, improved design, better battery life, and even better performance all wrapped in exciting colours and even more onboard storage, it's easy to dismiss the iPhone 12 line. The iPhone 12 lineup is plenty fast, supports 5G, and spots one of the fastest mobile phone chipsets available, the A14 Bionic chip. What sets them apart, and should you upgrade to the iPhone 13 or stick with the iPhone 12? Let's have a look.
Battery
The iPhone 13 is advertised as capable of running 2.4 hours longer than the iPhone 12. However, both phones can easily make it through the day on a single charge with light to medium usage. The iPhone 13 comes with a 3227mAh battery, and the iPhone 12 gets a 2815mAh battery. MagSafe wireless charging up to 15W and Qi magnet wireless charging at 7.5W on top of the primary 20W fast charging. With the fast-charging setup, you can add up to 50% charge in 30 minutes.
Performance
The iPhone 13 packs the A15 Bionic chip, and the iPhone 12 is powered by the A14 Bionic chipset. Both processors are plenty fast and will blaze through tasks from FaceTime calls to video streaming with no lags. The A15, however, is aimed at most of the upcoming software from Apple. Each chip spots an apple GPU and the same 5nm process and a Hexa-core CPU. The iPhone 12 boots iOS 14 out of the box that's upgradeable to iOS 15; the latest iPhone 13 gets iOS 15. It's not that big of a revolution but more of an evolution with neat tweaks to the overall feel and usage. Both have 2 performance and 4 efficiency cores, and an even more powerful 16-core Neural Engine, and 4GB RAM.

Cameras
The camera department is identical on both the iPhone 13 and the iPhone 12. Both phones have 12MP f/1.6 sensors back and 12MP f/2.4 front cameras. The difference is that the iPhone 13 gets a larger sensor on the wide-angle lens and sensor-based image stabilization. This is made possible with the diagonal camera setting. There are also new features like Photographic Styles and cinematic mode available on the iPhone 13. Every other camera feature is pretty much identical. Both phones can shoot up to 4K@60fps from the front and back. There's HDR video recording with Dolby Vision HDR up to 60 fps on the iPhone 13 and up to 30fps on the iPhone 12.
Build & Design
The iPhone 13 has a larger 6.1-inch Super Retina XDR OLED 2532×1170 19:5:9 ratio screen at 460ppi with Dolby Vision and 1200nits max brightness. The iPhone 12 also has the same 6.1-inch Super Retina XDR OLED 2532×1170 panel with 460ppi and also 1200nits peak brightness. Both panels come with a wide colour gamut and True Tone but still have a 60Hz refresh rate. The iPhone 13 is also 20mm larger and about 10g heavier than the iPhone 12 at 174g. Both the iPhone 13 and iPhone 12 have FaceID with no headphone jack.
There's no USB type C yet as both phones kept the Lightning, USB 2.0 connector with support for NFC but no infrared or radio. They both have IP68 water and dust resistance and support dual sim (nano and eSIM with Dual eSIM with iPhone 13) plus Bluetooth 5.0 and WI-FI 6. Both phones kept the metal sandwich design with Corning Gorilla Glass front and back with an aluminium frame with scratch-resistant ceramic glass and oleophobic coating.
Pricing
The iPhone 12 dropped a whole $100 after the iPhone 13 launched, but that's for the 64GB variant, which isn't big enough with today's storage-hungry usage. The 128GB variant, compared to the same on the iPhone 13, has only a $100 difference, but you're better off with the iPhone 13. You can get a 512GB iPhone 13 for a little over A$1300, but you only get the 256GB iPhone 12 for around A$1200. But if storage isn't all that important for you, the iPhone 12 will have most of the features you need.
Verdict
If you are coming from an older iPhone model like the iPhone 11, upgrading to the 128GB iPhone 13 for the extra A$100 is a great deal over the 64GB iPhone 12. But if you are thinking of upgrading from an iPhone 12, there's not that big of a jump aside from the A15 Bionic chip. Overall, each device offers a remarkable experience with fast speeds and enough battery life to last you through the day. They both look great, and their compact, sleek design feels good to carry around. Whichever model you choose, you can expect spectacular cameras, unmatched performance, and a host of impressive features.
Read More: https://hotapplenews.com/iphone-13-pro-vs-iphone-12-pro-max-the-biggest-differences-to-note/