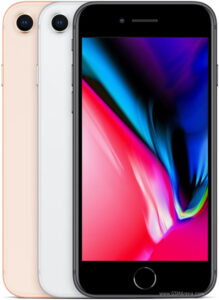 iPhone 8 is a popular premium smartphone from Apple which was released in September 2017. Apple iPhone 8 was the successor of the Apple iPhone 7 with similar looks but more processor power. iPhone 8 was powered by the A11 Bionic chip which was designed by Apple itself. iPhone 8 comes with a Hexa-core processor which makes it quite fast and responsive.
iPhone 8 is a low-cost phone which comes with a six-core processor. iPhone 8 comes with three new colour options which are space grey, silver, and gold. The gold colour of the phone is the most sold phone in the market and is always out of stock. The phone comes with two storage options which are 64 GB and 256 GB. The design of the phone can look a bit old but the processor can still compete with any other smartphone processors available now at the same price point. The build quality of the iPhone 8 is something worth mentioning because it is really good.
Is buying an iPhone 8 a smart choice?
The answer to this question is yes it is smart to buy an iPhone 8 because it is quite a powerful smartphone. Even after 4 years in the market it still has some great features that users look for in a phone. iPhone 8 was the first phone from Apple which supported wireless charging and it was quite popular at that time. iPhone 8 was one of the most selling phones in 2017 because almost all Apple lovers ended up buying it. Another big upgrade that Apple did in iPhone 8 was it changed the minimum storage option from 32 GB to 64 GB giving users ample space to store their data on their phone.
Features of iPhone 8
Here we will talk about the features of the iPhone 8 which has been able to keep the phone relevant in 2021.
Screen– iPhone 8 comes with a 4.7-inch screen which has a resolution of 1322×750 with an LCD panel. The display used by Apple is true tone and this is why the display in the phone looked really attractive. The phone also has a True Tone display which automatically adjusts itself with the outside lighting. This technology makes the iPhone 8 look much better.
Battery– Battery is something that people never have to worry about when it comes to their iPhones and iPhone 8 is no different. iPhone 8 can be charged with a lightning connector. iPhone 8 has an 1821 mAh battery which cannot be removed. It easily lasts an entire day of usage without charging.
RAM– iPhone 8 comes with 2 GB RAM which makes the phone quite smooth and helps in running any kind of application on it.
Wireless Charging– Wireless charging is a feature that all gadget lovers like to show off. Apple introduced their wireless charger feature with iPhone 8. To make wireless charging possible Apple changed their regular aluminium body design to glass body design in iPhone 8.
Durability– Durability is something that Apple works hard on. All the Apple iPhones are quite durable and so is the iPhone 8. The back of the phone has a glass top which is quite strong and does not break easily. It is recommended that users use a case with their phone so that they can increase the durability and life of the mobile.
Camera– No other mobile manufacturer can compare the camera quality like Apple because of the technology they use in their mobile phone. The back camera of the iPhone 8 comes with a 12 MP lens with f1.8 and 28 mm wide lens. Quad-LED dual-tone flash with HDR display. The camera can shoot a 4K display with 24/30/60 fps. The selfie camera comes with a 7 MP f/2.2 face detection technology which can click great images.
Touch ID– Touch ID has been improved in iPhone 8 and it surely helps unlock the phone and keep all the data secure. Typing passwords is not always fun so Touch ID surely makes it better.
Performance– Performance is really good when it comes to iPhone 8. iPhone 8 comes with an A11 Bionic chip which is quite powerful and can easily control any kind of game or application available in the market.
Platform– iPhone 11 was launched with iOS 11 and Apple is still bringing out regular updates for the phone. iPhone 11 can now be updated to the latest operating system which is 14.7.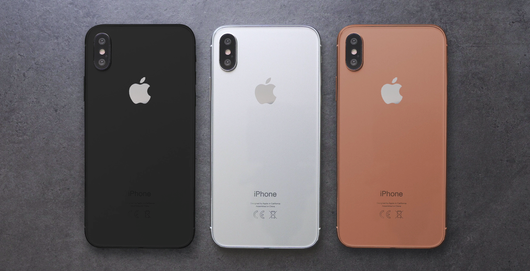 How much does an iPhone 8 cost?
It's been a long time since the release of the iPhone 8 and the prices have gone down drastically. iPhone 8 is now available at $499 and the price is quite interesting and affordable. iPhone 8 is not available at Apple stores because it has been discontinued by Apple. Some online stores like Amazon have iPhone 8 stocked and you can get it online.
If you are looking for a compact yet powerful phone then iPhone 8 is just going to be perfect. iPhone 8 is quite budget-friendly and you will not have to worry about burning your pocket. Wireless charging with the glass back design surely makes the phone quite interesting. The camera is not the best but surely gets the job done. This is a perfect phone for Apple lovers who are on a budget.