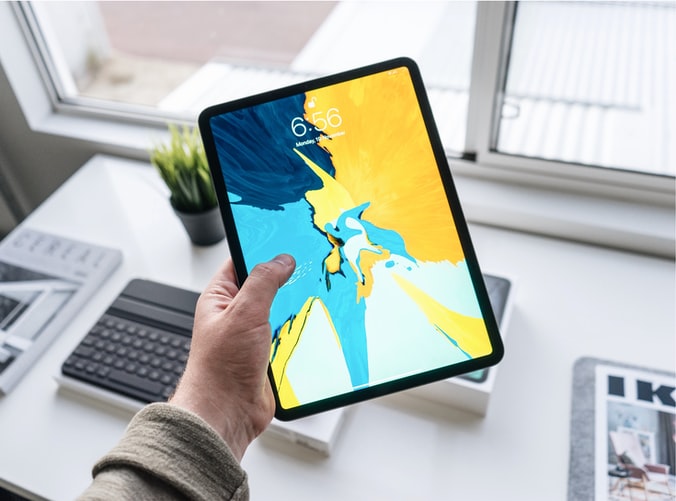 2021 is a good year to buy an Apple iPad. You got 4 available models in the Apple Store catalog, and
their prices are spread fairly. This means that you can get a decent tablet at a good price based on
your needs.
In this article, we will take a glance at the best iPads that you can currently buy to know which of
these is the perfect one for you.
1. iPad Pro 12.9-inch 5th Generation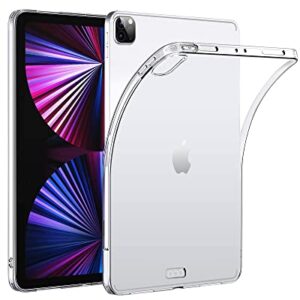 The 12.9-inch version of the iPad Pro is the most advanced tablet of the bunch. It comes in silver and gray colors, and the price starts at around $1099. The display is huge and features a very modern XDR, ProMotion, and TrueTone technology to improve the viewing experience in videos, games, and even editing. It also has the M1 generation engine that sets it apart from its peers that have the A-series bionic chips. Furthermore, you can extend the capacity of the device to a whopping 2 Terabytes, making it a glorified mini laptop in its own right.
The device has a 12 MP back camera dedicated for Wide and a 10 MP camera dedicated for Ultra-Wide Angles. This makes it a very good tablet to take photos and videos for social media and even vlogs. Even the front cam has a 12 MP TrueDepth lens, meaning that you can take selfie videos at a very high fps. Overall, this device is crowned as the best Apple iPad of 2021.
2. iPad Pro 11-inch 3 rd Generation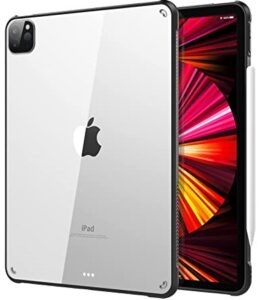 This is the cheaper and smaller version of the iPad Pro 12.9 inch, but it still packs some serious punch in terms of hardware. The price for the iPad Pro 11-inch starts from $799 and can range up to $1899.
The display has a Liquid Retina component with both ProMotion and TrueTone. It also has the advanced M1 chip which has 2x more performance than the A14 Bionic. Like the 12.9-inch variant, it is also possible to increase the capacity of the device to up to 2 TB.
The main camera has one 12 MP Wide Lens and one 10 MP Ultra-Wide Lens. The selfie camera is also rated at 12 MP and has Ultra-Wide and TrueDepth capabilities for Augmented Reality Scanning. If you do not want the overly huge display of the iPad Pro-12.9-inch, then this is a great alternative.
3. iPad (8th Gen)
This iPad model paved the way to the entry of the Pro, Air, and Mini designs. In today's world, it offers a great blend of functionality and affordability with a starting price of only $329. Even if the price is inexpensive, you still get amazing hardware in the form of a 10.2-inch Retina Display, a fast A12 Bionic Chip, and up to 128 GB of storage capacity.
The only downside to this device is the cameras. It only has an 8 MP Wide-Angle back camera and a small 1.2 MP for the front camera. Despite this, it is still a good work and play device especially for those who are kind of tight on budget.
4. iPad Air (4th Generation)
The iPad Air is a very classy-looking and premium device loved by many enthusiasts around the world. It comes in multiple colors such as silver, gray, rose gold, green, and sky blue. The large 10.9- inch Retina Display with TrueTone renders it capable of art and video processing software that is tablet-based. Furthermore, the A14 Bionic Chip is a beast, and it is more than capable of handling multitasking across different applications that you will use. Storage capacity is capped at around 256 GB and has a traditional USB-C Connector for charging.
The tablet has a 12 MP Wide Main Camera, and it can record 4K videos at high frames per second. It also supports SMART HDR for better color preservation and image processing. If you do not want to purchase an iPad Pro due to budget constraints, then this is the best gadget that can compete with it.
5. iPad Mini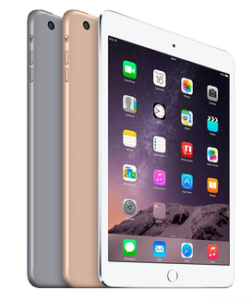 The iPad Mini is the smaller version of the brand. With starting price of around $399, it has a 7.9- inch display equipped with Retina and True Tone. The tablet runs at an A12 Bionic Chip and the capacity can be extended up to 256 GB. The camera, however, is at a low 8 MP Wide Lens for the main and 7 MP for the selfie. If you desire portability and affordability, then this is perfect for you.
Conclusion
Different iPad models exist for different usages. The Pro variant is perfect for those who want their
workload to be handled by their tablet. For more casual users, the iPad and iPad Air are more than
enough, thanks to their affordable yet high-quality specs. Lastly, those who bring their iPad
everywhere should resort to the iPad Mini. Overall, these are the best iPads you can get in 2021.