Apple's Airtags will tell you where your tagged objects are wherever in the world. But that's going too far. If you have ever misplaced something around the house, then you know how frustrating the search can be. It might be in the most obvious or most hidden places like between furniture, under the bed, etc., but we know things are bound to be misplaced once in a while. Apple uses its vast network of devices to create a network of trackers to make it easy to always find your valuables.
If you have an iPhone, you have probably used Apples Find My iPhone to locate devices. Airtags now make it possible for you to track anything as long as you have an iPhone. Airtags are sleek and would fit on most surfaces you want to track. It is not that Airtags is the first tracker on the market. Samsung's SmartTag and Tile have been in the market for quite a while now. By comparison, however, Apple Airtags are already ahead of them because they integrate seamlessly with iOS and iPadOS and benefit from the vast network of devices connecting to the Find My Network. If you are thinking of getting Airtags, here are some pros and cons to consider.
Design
Apple made the Airtags small so that they can be attached to the smallest of things we have a hard time tracking. Whether it's a purse, bag, or electronic device, you can buy covers and holders from Apple and other third-party vendors that allow you to attach them anywhere.
Their diminutive size also means that you can conceal them so that it's not obvious that you are locating something. Serviceability is also a significant concern, and the replaceable button cell means that you don't have to worry about charging it. Once the battery is over, just replace it, and everything goes back to normal.
Ease of use
If you have an iPhone, the Airtags have a very simple setup process. Once you remove the pull tags that protect the battery terminals, your Airtags are on and functioning. To pair it with your iPhone, set it close to your phone, name it, and the setup is complete. The setup is as easy as those of Airpods, and you don't have to worry about a complex pairing and tracking system either. Once it is connected, you can see the location of your Airtags on all iOS, macOS, iPad, and WatchOS devices as long as they are connected to your iCloud. So, on the off chance that you misplace your phone, you can still follow up on what matters to you.
Using them is just as simple. When tracking an Airtag, you get voice navigation and a pinging sound. So, while it may not look like the Airtag has a speaker, you'll be happy to know that the plastic casing acts like one. You can opt to follow a map on the screen, which will lead you right to where the item is.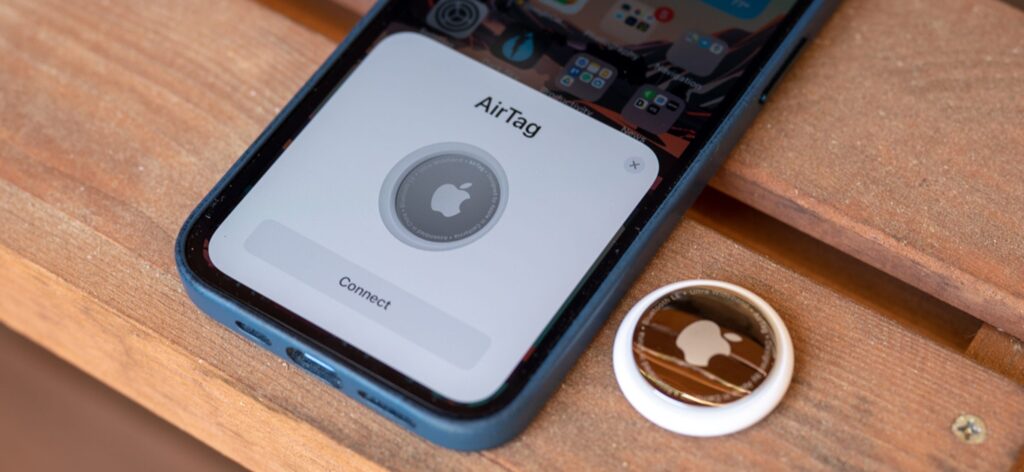 Find My network
It makes sense to increase the number of eyes looking for something if you want to find it quickly. That's precisely what Apples Find My network does. Essentially, it's a vast network of devices that helps you locate anything you have misplaced. The network is crowdsourced, so it will locate your device based on the location of the iPhone closest to it. This means that you can find anything you misplace as long as it is within range of an Apple device. The Airtag uses Apple's U1 chip, and it works really well. As long as your phone is in a 30-foot range of your Airtag, you can use the combination of the sound and compass on the screen to get you there. It also helps activate a lost chip so that anyone can send a signal of a found Airtag, including Android devices.
Criticism
Much of the criticism of the Airtag pertains to its lack of holders. To attach it to anything, you need a case or holder of some sort to make it work. It does not have a hole in them like the competition, which means you have to also think about where you put it and how secure it will be. Another major criticism is the lack of cross-platform support. The U1 chip that powers it is an Apple chip, so it is massively optimized for iOS, macOS, WatchOS, and iPadOS devices. Likewise, Android users cannot be part of the Find My Network. Hence they cannot take advantage of its vast network to find their devices with precision. For convenience's sake, the price of Airtags is a small fee, and as a tool, it's justifiable. One could think of many uses for it, but one thing is for sure, losing things will become less annoying.