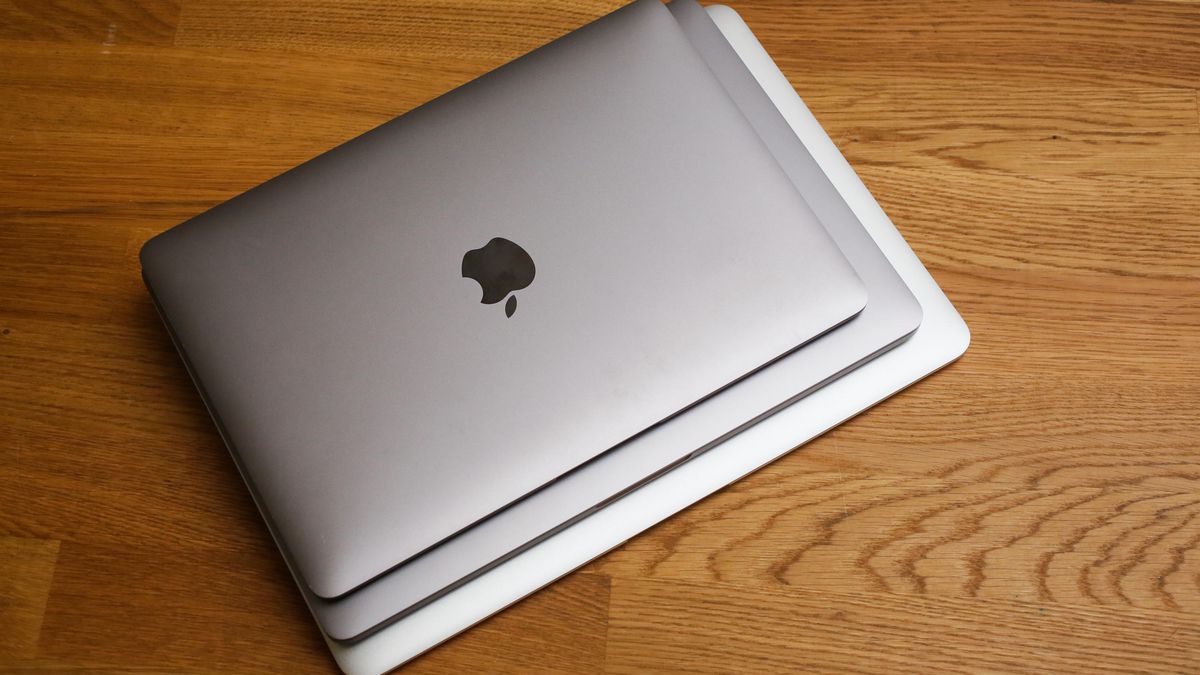 If you are thinking of upgrading to a premium laptop, you should definitely grab yourself a Macbook. Yes, Macbooks are incredibly expensive, but Apple makes a point to make every dollar you spend worth it. In fact, with the recent move to Apple's Silicon—M1 chip, Macbooks have become faster, more efficient, and more reliable. But that doesn't mean they come in one size fits all approach. Each Macbook is geared towards a different type of user hence why you need to find out which one works for you best. So far, the M1 line-up sits alongside the intel line-up as Apple tries to phase out intel SOC (silicon on-chip). While the performance difference exists, the sheer size of the range and the number of available options is something that tech enthusiasts should enjoy while it lasts. We've rounded out our best selections of Macbooks, and below is a rundown of the best Macbooks you can buy in 2021.
MacBook Air—M1 powered 2020
This is the most affordable Macbook of recent times, delivering impeccable performance enough to beat most windows competition. Being a fanless laptop, it is ultra-sleek, but this is where the true power of Apple's M1 chip comes through. The M1 chip integrates the CPU and GPU, but you get to choose between 8GB or 16GB RAM. Apple claims that it offers 3.5X improved performance over a similar intel laptop, and there are plenty of benchmarks online that show this.
That is not all. The M1-powered Macbook Air delivers a staggering 14 hours 41 minutes battery life, which comes at a premium on high-end Windows laptops. You can choose the Macbook Air over the Macbook Pro if you are not a heavy power user and prefer a silent laptop. The 0.6-inch slim 13.3-inch Macbook air is only 2.8 pounds, so you should be comfortable totting it around in a bag all day.
MacBook Airs were the most underpowered devices in Apple's line-up until recently, but this latest update blurs the line between it and the 13-inch Macbook pro. They have similar speeds, and the Macbook Pro 13 inch only betters it for having a bigger battery and a fan that cools the chip for sustained high-performance delivery. As a revolution in computing, this is as good as it gets, and we can't wait to see what Windows laptop manufacturers will do to close the gap.
MacBook Pro 13-inch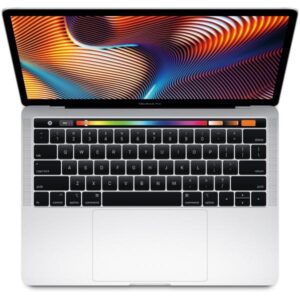 The 2020 Macbook pro is an excellent departure from Apple's previous design philosophy and a much welcome one. The efficiency and the M1 processor's speed are some of the best in the world, but the laptop itself offers plenty of other good reasons to buy it. For one, it is no longer the chunky laptop it used to be. You get all that performance in a manageable 3.1-pound package. Apple has crammed so much performance into this sleek chassis, including storage options ranging from 256GB, 512GB, 1TB, to 2T on lightning-fast SSD storage. It is a multitasking monster, and you can even run iOS apps. However, while developers catch up with the new platform, Native M1 apps will run naturally, and the legacy apps will run on Rosetta. Nevertheless, they work just as well.
The MacBook Pro 13-inch uses the same magic keyboard that replaces the stubborn butterfly keyboard, and it works a treat. The touch bar is still present, and for quick navigation, there is no better option. The 720P webcam also benefits from the M1's image signal processor and advances the battery life to a staggering 19 hours. This new platform works well with Big Sur, and if you are a Macbook user, everything should feel familiar. That said, if you rely heavily on peripherals, you will have to buy external dongles because you only have dual Thunderbolt 3 ports, and you are limited to 16GB RAM. These are all rumoured updates in the upcoming MacBook Pro release.
MacBook Pro 16-inch 2019
As the top-spec Macbook Pro until the release of the M1-powered variants, this 16-inch Macbook pro was the laptop for professionals. It is possible to attach multiple high-resolution displays—4K or 5K and work with heavy software without breaking a sweat. Of course, this fades in comparison to the M1-powered Macbooks. Regardless, it benefits from external GPU support and enough ports for your many inputs. You can customize it to develop an 8-core intel processor, fast graphics, and up to 64GB of RAM. The MacBook Pro 160-inch is eclipsed by M1-powered Macbooks on performance and efficiency, but given that it is a 2019 product, the prices have gone down enough to justify buying one as refurbished. It is still capable of running intense software for developers, content creators, designers, and more. The only reason it is not at the top is the emergence of M1 Macbooks.
You can get value for money by buying your next Macbook as a refurbished device. Given that they are professionally tested and certified, you can rest assured of the quality of a refurbished Macbook compared to a direct second-hand. Find deals for your next Macbook here.