Apple
Apple iMac: The PC That is Built for Almost Everyone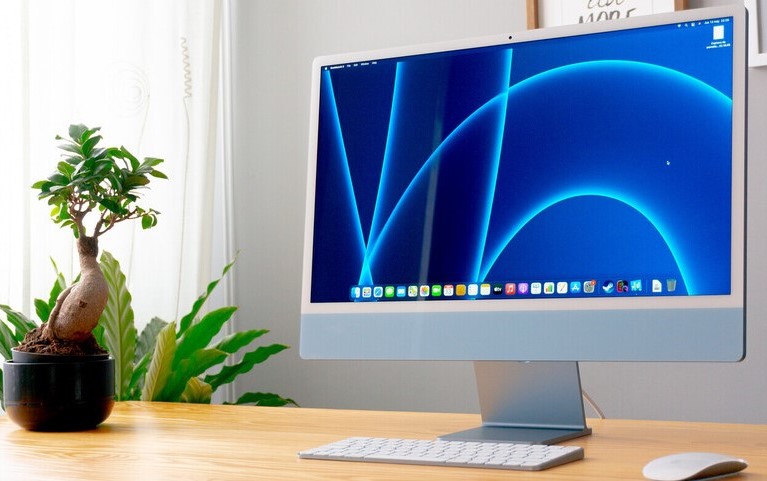 If you are looking to buy a computer online or offline and have been researching the internet about computers then you have come across the popular PC from the house of Apple called iMac. iMac is an all in one Pc made by Apple which helps people with their productivity as well as gaming.
iMac was first launched by Apple in 1998 and since then the company has successfully sold a lot of machines. iMacs are popular because of their great quality product and the macOS. The operating system is designed by Apple itself and is one of the most successful operating systems in the market today. People buy iMacs because of the great operating system it has which makes their work seamless.
Why should you buy an iMac?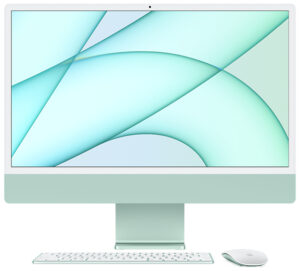 If you are looking to buy a new computer for your work or home then iMac is just the perfect option for you because the latest 2021 model comes with an M1 processor which is one of the most powerful processors ever made by Apple. Apple used to outsource their processors from Intel but finally, they have set up their own processor manufacturing unit and there is no better processor than the M1.
If you like Apple products or looking for a computer that will help you make your life easy then the Mac is just a perfect option for you. Be it your office work or assignments for college or school an iMac will be able to handle anything. iMacs are so powerful that they can easily handle big video editing software like Final Cut Pro and Adobe Premiere Pro.
Pros of using an iMac
iMac is something that Apple has been manufacturing for quite a long time. Apple has a strong customer base for Apple iMacs and this is the reason why Apple works so hard on all the iMac models. Here we will be talking about the Pros of iMac.
The best thing about the iMac 2021 is that it comes with an M1 chip which has been designed by Apple.
The processor is quite powerful and works well with all the Apple software.
Apple has introduced new colours to their laptop which is quite a big pro feature.
The mic and camera have been upgraded and it sounds and looks good.
Cons of using an iMac
There is no problem with the iMac because it is a great machine to use, but there are things you need to keep in mind.
The port option in iMac is quite limited and users will have to buy extenders.
The price of iMacs is a bit higher and not everyone can afford it.
Once an iMac is purchased there is absolutely no option whatsoever to upgrade the system.
What colour options do you have?
iMac used to come in colours like silver and space grey but from 2021 Apple has tried to make things more interesting. Apple has launched their new iMac with an M1 chip with colour options like silver, blue, pink, orange, yellow, and green. The new colours in iMac surely look great and give an exciting feel to the system. The 2021 iMac design has been changed drastically with smaller bezels making it look quite good.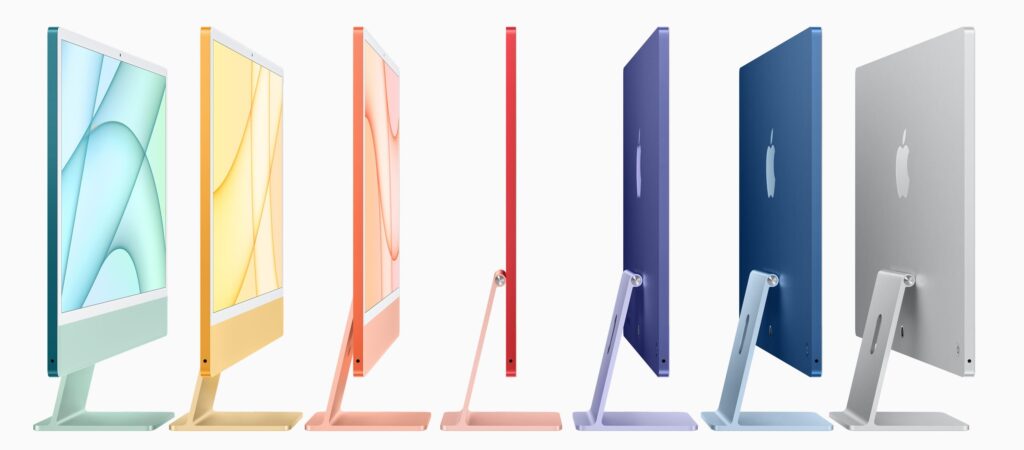 Difference between iMac 2020 and iMac 2021
The main difference between iMac 2020 and iMac 2021 is that the older generation uses an Intel processor whereas the newer generation uses the latest processor from Apple called M1. With the help of the new processor, the latest version of iMac surely is much faster than the older version. The latest version of iMac has a lot of interesting colour options available whereas the older generation comes with the same old boring colours. The latest Mac supports a magic keyboard and touches ID but the older generation does not support any of these. The latest 2021 iMac has a total of six speakers and two subwoofers which make it sound really good. The only advantage of using this monitor is it has a 5K display. The latest version of the iMac does not have an ample amount of ports whereas the older generation has quite a few ports like USB-A and SD cards.
The main reason why Apple has successfully been able to bring down its cost in iMac is by designing their M1 chip. Since they are no longer taking the chip from Intel the manufacturing cost has gone down. People who are looking for a 10-core processor should spend some extra money and get the 2020 model whereas people who do not need the extra cores can simply go with the 2021 model and save some money.
If you are looking to get an iMac for yourself make sure you read this article carefully. Get a clear understanding of what you need and then decide which iMac will be a good choice. Make sure to get the iMac with the biggest SSD because this is something that will come in handy in the future. Going for the latest Mac is always the smarter choice if you feel confused because the latest version has it all. Make sure to personalize your iMac before you order to suit all your needs.
Read More: Refurbished MacBook