Each year, Samsung and Apple indulge us in an exciting battle for the top smartphone marker. And in 2020, at the core of this fight, were the iPhone 11 and Samsung Galaxy S20. Released on September 19, 2019 and March 6, 2020, respectively, these smartphone devices convey different takes on what being a flagship actually means. Despite this fact, they both achieve the right balance between performance, functionality, and design, making them worthy contenders as your new favorite device.
However, with a new iPhone 11 and Samsung Galaxy S20 coming in at about $1000, not all of us are willing to fork out that much. Fortunately, there is a cheaper option for those on a budget – a refurbished phone. While the thought of buying a pre-owned smartphone may sound like a risky proposition, most quality refurbished phones have been vetted thoroughly, rendering them like new. You can easily nab a refurbished iPhone 11 or Galaxy S20 through certified sellers or reputable retailers. Vigilance is highly recommended to avoid making a bad buy. One question remains, though – should you buy an Apple iPhone 11 or a Samsung Galaxy 20? Here is brief iPhone 11 vs Galaxy S20 comparison to help you make sense of the differences between them.
Design
The iPhone 11 sticks to the iPhone X design philosophy, featuring all-rounded corners. It has an aluminum frame that wraps an all-glass enclosure. The Galaxy S20, on the other hand, sports a meticulous advanced design with a matte finish for easier gripping. The punch-hole camera cutout is located at the top center of the screen, trimming down the bezel slightly. This is certainly better that the iPhone 11's chunky notch at the top.
Speaking of color options, the iPhone 11 is available in six colors: (product) red, white, green, yellow, black, white, and purple, while the S20 comes in a range of stylish mirror finishes: cosmic gray, cloud pink, cloud white, and cloud blue.
Display
The iPhone 11 and Galaxy S20 are roughly similar in size, with the former featuring a 6.1-inch display and the latter a 6.2-inch screen. The S20 sports an elegant edge-to-edge screen that highlights its thinner bezel. When it comes to display resolution, the iPhone 11 sports an 828 x 1792 pixels resolution at 326 pixels per inch LCD display. By contrast, the Dynamic AMOLED display on the Galaxy S20 has a much higher 1440 x 3200 pixels resolution that packs in 563ppi. Let's not forget it 120Hz support, which makes animations and gaming buttery smooth.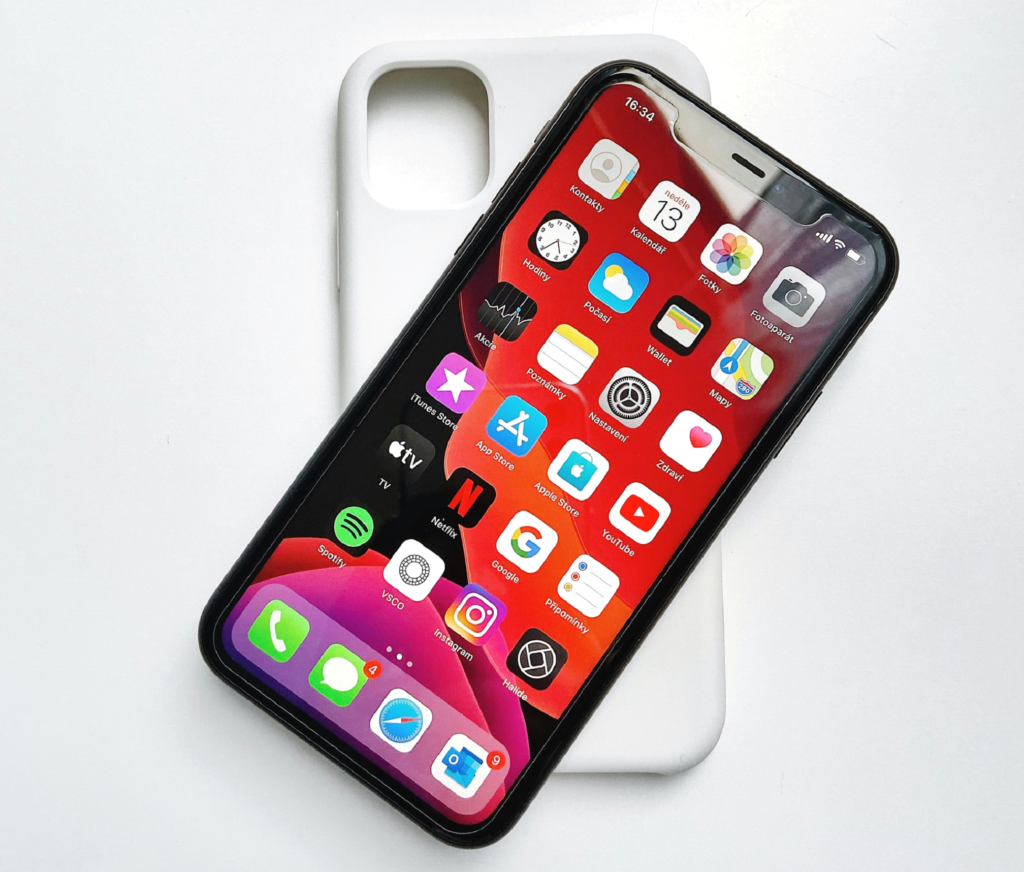 Camera
The iPhone 11 and Galaxy S20 have excellent cameras. The S20 is built with a triple-rear camera setup, which includes a 12MP main sensor, 12MP ultrawide sensor, and 64MP 3x telephoto lens. Apple took the camera system on the iPhone 11 a notch higher by introducing a new dual-lens camera comprising of a standard wide-angle camera and an ultra-wide-angle camera, with a 120-degree field of view. Considering these specs, while the iPhone 11 matches up to the Galaxy S20 when it comes to its normal and wide lenses, it falls short in zoom capabilities.
Storage
The Galaxy S20 is available in only one storage variant (128GB 8GB Ram). However, it does offer SD support to up to 1TB. Comparatively, the iPhone 11 comes in three storage variants 64GB, 128GB, and 256GB, all of which are matched with 4GB of RAM. If you consider the prices and storage combined, the Samsung phone may put some people off. However, some features like the camera system justify the S20's additional costs.
Performance and Connectivity 
The Galaxy S20 is equipped with Qualcomm's SM8250 Snapdragon 865, making it one of the fastest Android phones available. But that doesn't mean the A13 Bionic chip in the iPhone 11 is let down. In fact, on release, Apple touted it as the fastest phone chip in the world and it does leave up to the name, even though it was surpassed with the more recent A14 Bionic chip. The S20 shines in terms of connectivity as it comes with 5G connectivity as standard while the iPhone 11 doesn't have 5G.
Battery life 
Whether you love gaming or streaming videos, it pays to have a phone with excellent battery life. The iPhone 11 and Galaxy S20 both promise all-day battery life. The S20 packs a bigger battery of 4000mAh compared to the 3100mAh on the iPhone 11. However, this does not necessarily make it the better option as it comes with power-hungry features like 5G connectivity and a 120Hz display refresh rate. It does try to compensate this through faster charging and the Wireless PowerShare feature.
Take Away
If you aren't too obsessed over Android or iOS phone, the iPhone 11 and Galaxy S20 both are great options. They are both feature-rich flagships, but the iPhone 11 is more affordable and may withstand use for longer. The S20 outshines the iPhone 11 in plenty of areas and if it's a future-proofed device you need, then this it. Ultimately, the ideal phone for you comes down to preference and usage.